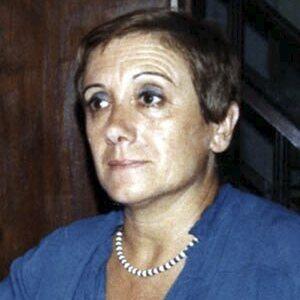 Jaume, Quima
(Cadaqués, 1934-1993)
Poetess and essayist. Pseudonym of Joaquima Jaume i Carbó
Joaquima Jaume i Carbó, (Cadaqués, 1934-1993), més coneguda com a Quima Jaume, fou poetessa i assagista. Es llicencià en filologia i exercí la docència de llengua i literatura catalanes. Publicà diversos poemaris i obtingué el Premi Carles Riba de poesia i el Premi Carles Rahola de periodisme.
La seva biblioteca està formada per un miler de llibres, sobretot de caràcter literari, amb edicions del darrer terç del segle XX, entre els quals alguns de dedicats. També inclou una petita part d'obres de filosofia, història, feminisme i moviments socials, entre d'altres matèries.
Acces: General room
Scope: Segle XX.
Origin: Donatiu de Mercè Jaume Sanés.
Origin date: 2016
Recull d'enregistraments sonors i audiovisuals domèstics (no editats) que conté 1 casset sonora, 1 disc d'àudio (CD-R), 2 videodiscs (DVD i DVD-RW), creats i recollits aproximadament entre 1989 i 2013 per Quima Jaume i família. Conté documents sonors i audiovisuals fruit de la seva activitat professional. Inclou entrevistes, documentals i programes de ràdio i televisió.
Acces: Room reservation
Scope: 1989-2013
Origin: Donatiu de Mercè Jaume Sanés
Origin date: 2016
It contains personal documentation, about her social and professional life, printed poetic work, prizes and homages, photographs, correspondence, press and notebooks with provisional texts, notes of readings and varia.
Acces: In process, check their availability to
Scope: 1957-2004.
Origin: Donation by Mercè Jaume Sanés.
Origin date: 2016.
Related URL's :
Associació d'Escriptors en Llengua Catalana
Return