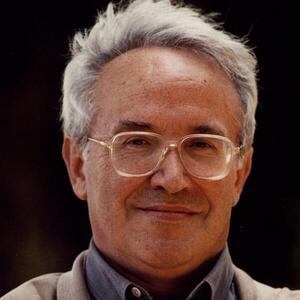 Huertas, Josep M.
(Barcelona, 1939-2007)
Writer and Journalist
Biblioteca personal formada per uns 4.500 llibres d'història dels barris de Barcelona, d'història general, ciències socials, filosofia, periodisme, literatura i un conjunt de vora un centenar de títols de publicacions periòdiques produïdes principalment al segle XX, majoritàriament revistes locals, satíriques o reivindicatives, així com altres materials reunits al llarg de la seva trajectòria professional. Del conjunt inicial s'han ingressat a la BC al voltant de 2.700 exemplars, dels quals una mica més de 2.300 corresponen a monografies.
Acces: General room
Scope: 1819-2010, predomina 1970-2000
Origin: Donació dels hereus
Origin date: 2018
Recull d'enregistraments sonors i audiovisuals domèstics (no editats) que conté 6 cassets sonores, 2 discs d'àudio (CD-R), 15 videodiscs (DVD), i 6 videocassets (VHS), creats i recollits aproximadament entre 1994 i 2008 pel periodista i escriptor Josep M. Huertas Claveria i família. Conté documents sonors i audiovisuals fruit de la seva activitat professional. Inclou entrevistes, documentals i programes de ràdio i televisió.
Acces: Room reservation
Scope: 1994-2008
Origin: Donació dels hereus
Origin date: 2018
Fons personal
Fons personal de Josep M. Huertas Claveria, format pel seu arxiu personal que conté documentació personal i professional (llibretes, diaris, correspondència, manuscrits teatrals i en prosa, documentació diversa de treball (retalls i dossier de premsa), principalment relacionada amb història de Barcelona, així com documentació sobre el seu procés judicial i un petit conjunt d'obres de teatre de joventut ).
Acces: In process, check their availability to
Scope: 1970-2000?
Origin: Donatiu dels seus hereus
Origin date: 2018
Fons gràfic
Programes, fullets i altres petits impresos que corresponen majoritàriament a associacions i entitats de caràcter local
Acces: In process, check their availability to
Origin: Donació dels hereus
Origin date: 2018
Related URL's :
"Josep Maria Huertas Claveria: passió, compromís, honradesa" [vídeo de l'exposició al Palau Robert, 2011]
Return